Therapeutic Areas and Products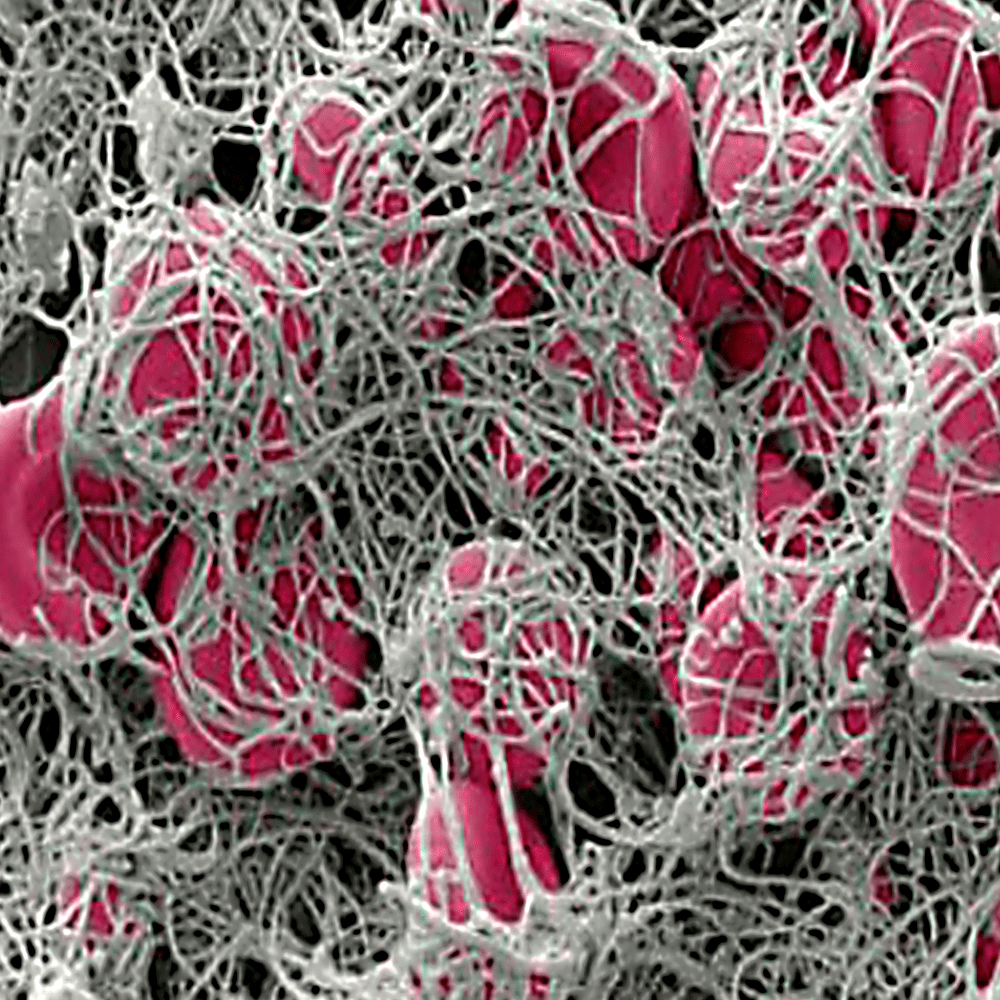 Fibrinogen deficiency: Caused by an absence/low levels of fibrinogen or dysfunctional fibrinogen.
May lead to bleeding or clotting events
Fibrinogen deficiency can be inherited (congenital) or acquired.
Two types of congenital fibrinogen deficiency:
Type I deficiencies (quantitative abnormalities): Afibrinogenemia or Hypofibrinogenemia

Type II deficiencies (qualitative abnormalities): Dysfibrinogenemia
Congenital fibrinogen deficiencies affect males and females equally.
Types of Congenital Fibrinogen Deficiency
Type I (quantitative abnormalities)
Type II (qualitative abnormalities)
Afibrinogenemia
Hypofibrinogenemia
Dysfibrinogenemia
Complete absence of fibrinogen
Less than normal plasma fibrinogen levels
Normal or low-normal plasma finbrinogen levels
Increased bleeding, both spontaneous and traumatic
Bleeding largely associated with trauma or surgery (80%)
Largely asymptomatic (~50%), traumatic bleeding events
Most severe form of congenital fibrinogen deficiency
Accounts for 8-9% of all rare bleeding disorders
Bleeding manifestations in afibrinogenemia can range from mild to severe and can include:
Nosebleeds
Oral bleeding
Joint and muscle bleeding
Gastrointestinal bleeding
Heavy menstrual bleeding
Traumatic and surgical bleeding
In hypofibrinogenemia, bleeding episodes are usually mild; bleeding generally occurs following trauma or surgery.
Management
Patients with congenital fibrinogen deficiency experiencing bleeding utilize fibrinogen replacement therapy to increase plasma fibrinogen levels.

Options for treatment include cryoprecipitate, fresh frozen plasma and fibrinogen concentrate.
Cryoprecipitate
Fresh frozen plasma
Fibrinogen concentrate
Standardised fibrinogen content
No
No
Yes
Volume to be infused
Medium
Large
Small
Undergoes virus inactivation, eg. pasteurisation
Not Always
Not Always
Yes
Thawing (leading to a delay in time to infusion)
Yes
Yes
No
Blood matching
Yes
Yes
No