Therapeutic Areas and Products
Neurology
Our world-leading immunoglobulin (Ig) franchise includes an intravenous and a subcutaneous option and is the cornerstone of the neurology therapeutic area. Our efforts in this area focus on bringing trusted products and technologies to serve patients with a rare and serious neurologic disease, Chronic Inflammatory Demyelinating Polyneuropathy (CIDP).
Indication
HIZENTRA is indicated for the treatment of adult patients with chronic inflammatory demyelinating polyneuropathy (CIDP) as maintenance therapy to prevent relapse of neuromuscular disability and impairment.
Limitations of Use: HIZENTRA maintenance therapy in CIDP has been systematically studied for 6 months and for a further 12 months in a follow-up study. Maintenance therapy beyond these periods should be individualized based upon the patient's response and need for continued therapy.
WARNING: Thrombosis may occur with immune globulin products, including Hizentra. Risk factors may include: advanced age, prolonged immobilization, hypercoagulable conditions, history of venous or arterial thrombosis, use of estrogens, indwelling vascular catheters, hyperviscosity, and cardiovascular risk factors.
For patients at risk of thrombosis, administer Hizentra at the minimum dose and infusion rate practicable. Ensure adequate hydration in patients before administration. Monitor for signs and symptoms of thrombosis and assess blood viscosity in patients at risk for hyperviscosity.

Contraindications
Anaphylactic or severe systemic reaction to human immune globulin or inactive ingredients of HIZENTRA, such as polysorbate 80.
Hyperprolinemia Type I or II (HIZENTRA contains stabilizer L-proline).
IgA-deficient patients with antibodies against IgA and a history of hypersensitivity.
Dosing
Initiate therapy with HIZENTRA 1 week after the last IVIG infusion.
The recommended subcutaneous dose is 0.2 g/kg (1 mL/kg) body weight per week,
administered in 1 or 2 sessions over 1 or 2 consecutive days.

In the clinical study after transitioning from IVIG to HIZENTRA treatment, a dose of
0.4 g/kg (2 mL/kg) body weight per week was also safe and effective in preventing
CIDP relapse.

If CIDP symptoms worsen on 0.2 g/kg (1 mL/kg) body weight per week, consider
increasing the HIZENTRA dose from 0.2 g/kg (1 mL/kg) to 0.4 g/kg (2 mL/kg) body
weight per week, administered in 2 sessions per week over 1 or 2 consecutive days.
If CIDP symptoms worsen on the 0.4 g/kg body weight per week dose, consider
re-initiating therapy with an IVIG product approved for treatment of CIDP, while
discontinuing HIZENTRA.
Monitor the patient's clinical response and adjust the duration of therapy based on
patient need.
Administration
Administer weekly.
Infusion sites – Up to 8 infusion sites are allowed simultaneously, with at least 2 inches between sites
HIZENTRA is for subcutaneous infusion only. HIZENTRA is intended for subcutaneous administration using an infusion pump. Infuse HIZENTRA in the abdomen, thigh, upper arm, and/or lateral hip.

Infusion sites – A HIZENTRA dose may be infused into multiple infusion sites. Use up to 8 infusion sites in parallel. More than one infusion device can be used simultaneously. Infusion sites should be at least 2 inches apart. Change the actual site of infusion with each administration.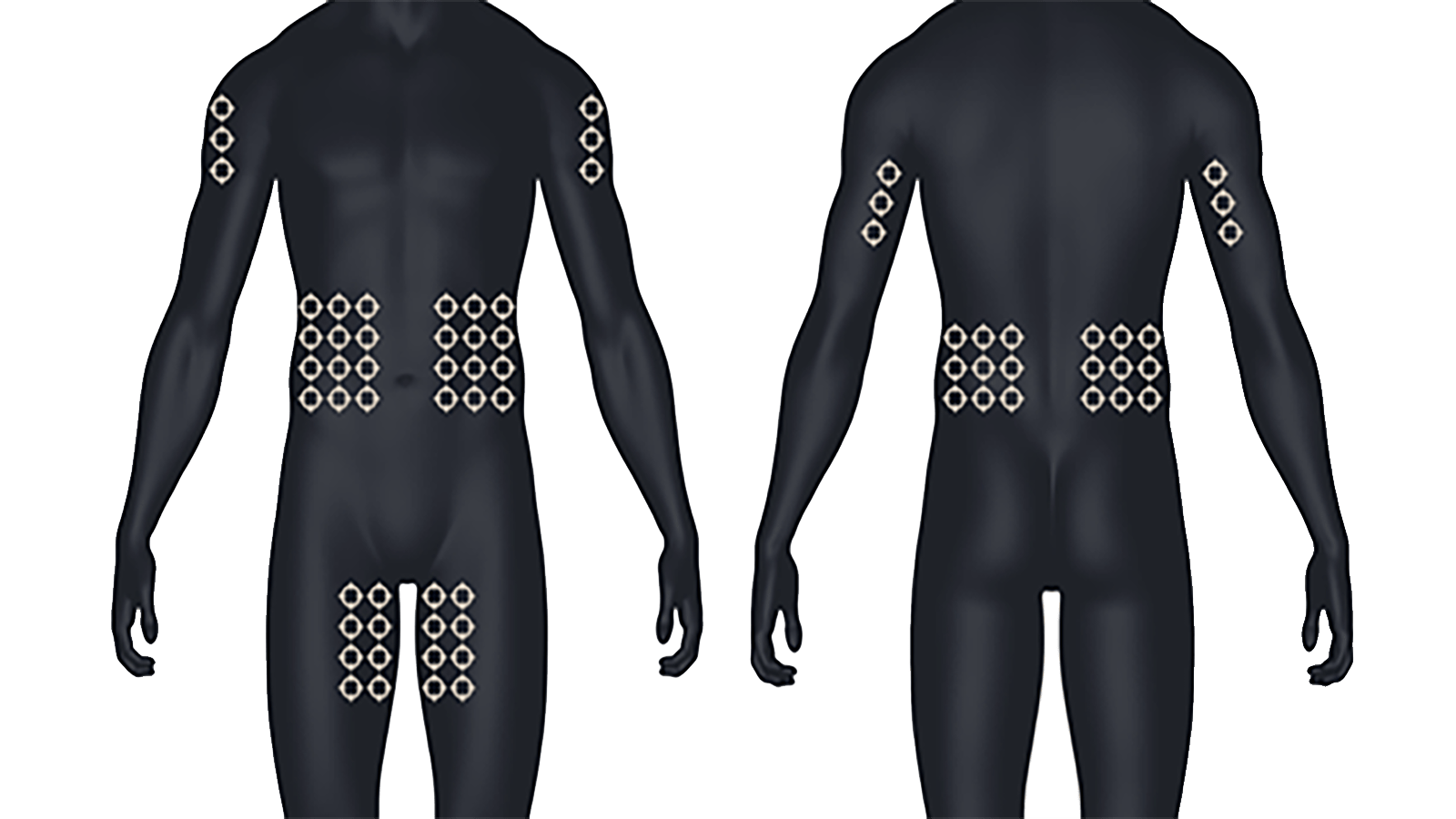 Administration in CIPD
| Infusion Parameters * | 1st Infusion | Subsequent Infusions |
| --- | --- | --- |
| Volume (mL/site) | ≤ 20 | ≤ 50 |
| Rate (mL/hr/site) | ≤ 20 | ≤ 50 |
*As tolerated