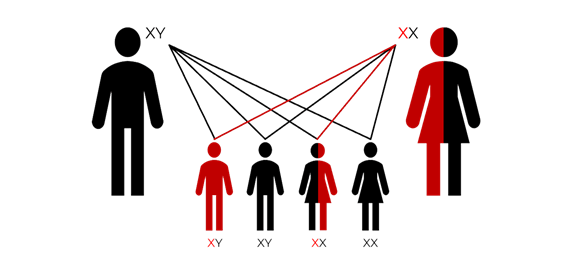 Hemophilia is a predominately male, X-linked genetic disorder.
Inherited or spontaneous mutations in the F8 (hemophilia A) or F9 (hemophilia B) gene result in a deficiency or absence of functional coagulation factor VIII (FVIII) or coagulation factor IX (FIX), respectively.
70% of hemophilia patients inherit the faulty gene; however, 30% are spontaneous and occur in patients with no family history of the disease.
The majority of carriers (XX) are asymptomatic.